To offer affordable superior, quality veterinary services.
To reduce the number of homeless pregnant, nursing and orphan dogs and cats from becoming victims to shelter euthanasia.
To educate on the importance of spay / neuter and the humane treatment of animals.
To provide low cost spay/neuter to economically challenged communities.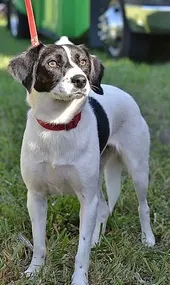 Our Partners:
Our Partners:
Trupanion
There are many health concerns that can impact every stage of your pet's life, from a torn ligament during an exuberant puppy stage, to arthritis caused by old age. And many of these health conditions cannot be predicted. This is where medical insurance for your pet can help.

Trupanion covers 90% of actual veterinary costs. (for details please visit; or call; 855.271.8548 )

What Trupanion Covers
-Medications, injuries and illnesses, hereditary and congenital conditions, diagnostic tests, surgeries, hospital stays and veterinary supplements
No Payout Limits
-No dollar limits on the cost of care if your pet becomes sick or injured
Science Diet Hills Pet Nutrition
Every bag of dry dog food in our own U.S. facilities with high quality natural ingredients from North America, Europe and lamb from New Zealand. These ingredients must meet our strict requirements for purity and nutrient content, which often exceed industry standards. At Hill's their goal is to create the best dog food possible for our pets, and yours.

Contact: http://www.hillspet.com/
Found Animals
Found Animals Microchip Registry is a free, nonprofit service dedicated to reuniting lost pets with their families.
Protect your pets by registering their microchip numbers with your contact information in the Found Animals Registry. Then, if your pet is ever lost and picked up by a humane organization or individual, you will be contacted via phone, email, and text with information on where to pick up your pet. Create your free Pet Owner or Rescue Group account in minutes.
FREE, 24/7, online service allows you to register new pets, change contact information, and even transfer a pet to a new adopter, anytime, at NO charge. Its FREE and EASY to register all of your pets, regardless of their microchip brand, so consolidate all of your registrations in the Found Animals Registry.